AAUW Mission Statement
AAUW promotes equity for women and girls through advocacy, education and research.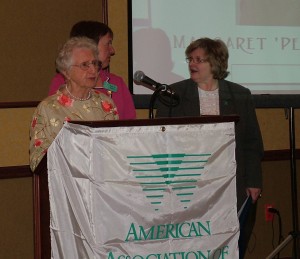 Diversity Statements
In principle and practice, AAUW values and seeks a diverse membership. There shall be no barriers to full participation in this organization on the basis of gender, race, creed, age, or sexual orientation
NOTICE:  Dues forms for AAUW  membership are available on the the Membership tab.
Wishing everyone a wonderful enjoyable summer of 2018.  Looking forward to the start of our new year – SEPTEMBER 9TH AT THE ICE CREAM SOCIAL (see under programs for further information) COME ONE COME ALL……………………..
Follow the BRANCHLINES AND WEB SITE for your up to date notices
PA State AAUW | National AAUW
Educational Foundation | Legal Advocacy Fund
Click here to download BRANCHLINES