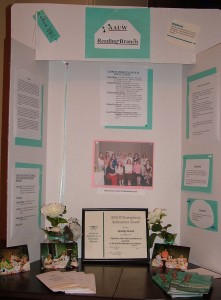 In 1923 the Wellesley College alumnae living in Reading has an idea to get "like-minded women together." Since Reading was a factory town, there were few women college graduates, but the Wellesley women formed the College Club with membership by invitation only. The College Club became an affiliate of the newly reorganized American Association of University Women and observed AAUW's open membership only. The membership grew from 25 to 59 in the first year.
Study groups were organized: The Pen and Book Club begun in 1925 became today's Literature II. Meetings were held in a clubroom at 117 N. 8th St. Reading. However, during the years of WWII the clubroom was lost and due to the paper shortage, the yearbook was not printed. The Association was also affected by the war, and because of travel restrictions a "Paper Convention" was held. In 1950, the Reading Branch of AAUW was formed.
In the past, the Branch sponsored College Caravan, Town Fair, and "Waste No Food" which became a State project. The Reading Branch introduced the idea of a commission for women in 1985 and in 1993 the Berks County Commission for Women became a reality. Courtney Stevens, a Reading Branch member, was the first elected president.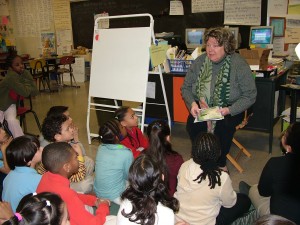 We also supported the Cops N' Kids Literacy Program of Greater Reading through reading to the children and providing books to them.
The Reading Branch has served the community for over 83 years by giving support to women and providing projects that fulfill the AAUW mission. In 1990 the Reading Branch had the largest membership in PA. Three branch members, Delite Hawk, Patricia Mitchell, and Karen Conover have served on the PA AAUW Board of Directors. 2006 – Victoria Troutman served as District Coordinator on the State Board of Directors.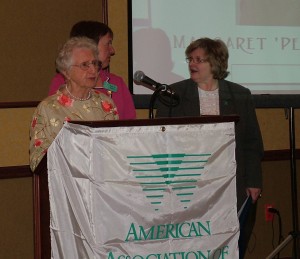 PURPOSE: It is the responsibility of the Reading Branch of AAUW to support the mission and goals of the National AAUW through the programs and projects conducted by its members.
PROJECTS: Reading Branch of AAUW has been involved in many community based projects over the years. Most significantly has been the Scholarship program.
Graduate Scholarships – Grants to Berks County women who are pursuing full or part-time graduate studies.
Re-Entry Scholarships – Grants to mature Berks County Women who are returning to school to pursue education leading to certification or a degree.
Senior Girl Recognition – A project that honors the top academic senior females in Berks County High Schools.